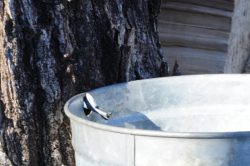 Nothing you can't ski over or around.
Open, 32º at 7am. Forecast high 50º. Faster in the morning. Faster in the shade, slower in the sun and later in the morning.
The track of the Thursday/Friday storm, at this moment, is farther south. The total snow forecast, right this moment, is 1-4 inches, as close as I can guess. (I was going to say figure, but really it is guess.) ...