ra-5a4bd91746f71523
How do I get there?
Our address, 246 Styles Lane, Peru, VT  works for most GPS. Keep watch for helpful road signs. Here are the written directions as well:
From Hapgood Store, a slight left onto Hapgood Pond Road. (In front of Peru Church.)
1 mile on Hapgood Pond Road.
Turn left onto North Road, at the town garage.
One and 1/2 miles on North Road.
Straight on to our driveway.
Can I buy water?
We do not sell bottled water. We do have good water in a jug, and some cups. You are welcome to refill your own jug. Thanks for helping us keep the plastic bottles to a minimum.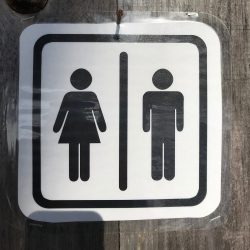 Do you have a restroom?
Speaking of water. We do not have indoor plumbing. We have a composting toilet. It is a 2 seater and it does have electric heat. If Chuck is around the heat is on. It Tracy is around you usually use it faster. While your immediate reaction to this may be disdain. Think about how much less water is consumed at between 2 to 5 gallons per flush. Wow! No worries, it really is a nice, clean and spacious restroom with a good divider between stalls.
Can we ski with our dog
This is Wyatt and Ruby. While we love Ruby, and we know you love your dog too. We don't let dogs on the ski trails. Please leave them home, or know they will have to be in the car.
And to call for info:
802-824-6793, this is the fastest, best way to get us during a ski day. We don't, and sometimes can't, check email during the day.