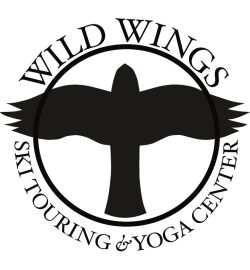 Hours & Phone
9:00 a.m. - 4:30 p.m., (802) 824-6793
Trail Conditions
Closed for the season. It has been a great season. The record warmth from the last few days melted snow at a really fast pace. We went from almost total coverage. To bare spots and puddles of water/ice. Thanks for a great year!
more details in Skiing News:
Covid-19 Protocol
We are following State of Vermont Covid-19 protocols. This list of protocols is for all skiers.
See our entire Covid Policy page or jump directly to the Contact Tracing Form.
Please stay home if you are sick.
Help us expedite getting you and your party on the snow sooner by doing as much as possible online. (Those who don't may have to wait in line.) Before you leave home:

fill out our Contact Tracing Form
purchase tickets and rentals online

You will be asked if you have filled out our Contact Tracing Form online where you must affirm that you comply with the State of Vermont quarantine policy. The State requires us to keep your contact info for 30 days. You will have to do this every day you ski.
A mask is required at the parking lot/base area and anywhere you aren't able to maintain a safe distance from other people.
Groups for rentals, of more than 4, please wait in your vehicle and choose a representative to talk to the parking lot attendant for further instructions.
Warming room will be closed. Plan on changing into your boots in your vehicle, or the "covid shed."
We will be selling rentals/passes at the rental shop, to ski/boot/pole rental people. You will be staying outside, trying on boots in a roofed area with an open door. You will not be going inside. All transactions will be thru an open door.
If you just need a day pass you have 2 choices:

pay online before you get here and pick up your passes from the parking lot pass hander outer. (Yep, I really did just write that.)
pay in the parking lot (in the "covid shed" on snowy days.)

And expect changes and refinements to the system. And, thanks for helping keep everyone safe!
Yoga Schedule
Monday 9-10:15am Flow & 5:30-6:45pm Flow
Tuesday 7:30-8:30am Sore/Stiff
Wednesday 9-10:15am Flow/Restorative
Friday 7:30-8:30am Sore/Stiff & 9-10:15am Flow
Saturday (not all) 8:30-9:30am Flow
see
FULL SCHEDULE
Blog History