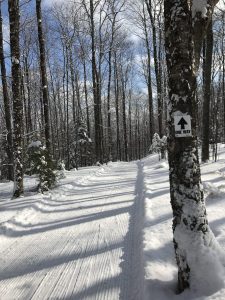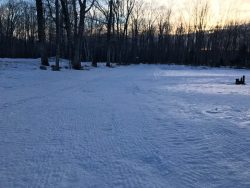 OPEN
The skiing is fast. Not for the faint of heart, not for beginners. If you are new to skiing, it is a good time to try snowshoeing.
6º at 7:00am.
Forecast high, 15º. Going to be cold. For info on dressing for the cold.
This is double pole skiing and good for klister. Fast, no tracks.
I am going to say this a different way. Beginner trails will ski at an intermediate level. Intermediate trails at an expert level. If you fall it will hurt. ...