ra-5a4bd91746f71523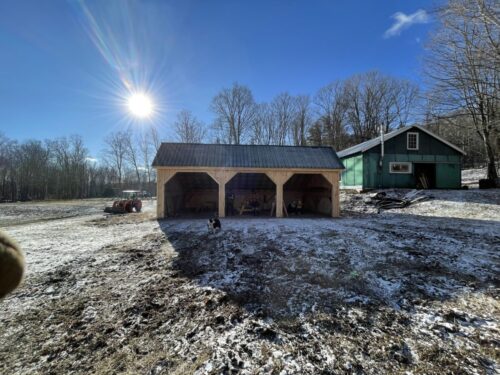 And the Covid Shed is done, fastest shed ever, and longest 8 days ever.
One more place for you to get out of the weather, safely. Still cold, but out of the wet snow and cold wind. We will also sell tickets out of the shed. And we will have Covid contact tracing forms, the paper forms. In case you didn't fill out your form online here.
Vermont Covid Travel Rules: We have no say in who can come to Vermont and who can't. Please see the guidelines from the State of Vermont to know what the rules are.  
Now, the weather. The forecast is for snow. We are in the 10-18 inch range. This snow will be light and fluffy, and is not the best base building snow. But snow is snow and we will happily take every flake.
Ian will be packing on Thursday, with high hopes to be open on Friday. I will post here again tomorrow with the updates.
You now also have the option to buy you passes online before you even get here. Come up to the shop and we will then just hand you a map and a paper ticket.
See you soon!!!!!