ra-5a4bd91746f71523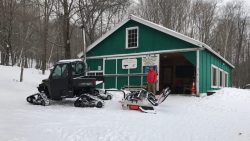 Open for skiing and the skiing is really good.
Jon checking out the new groomer.
You are reading the new web site. The new web site is why we went offline for a bit today.
Many of you have seen the insulation and new siding in the shop. We are staying warm and using way less wood. Busy, busy!