ra-5a4bd91746f71523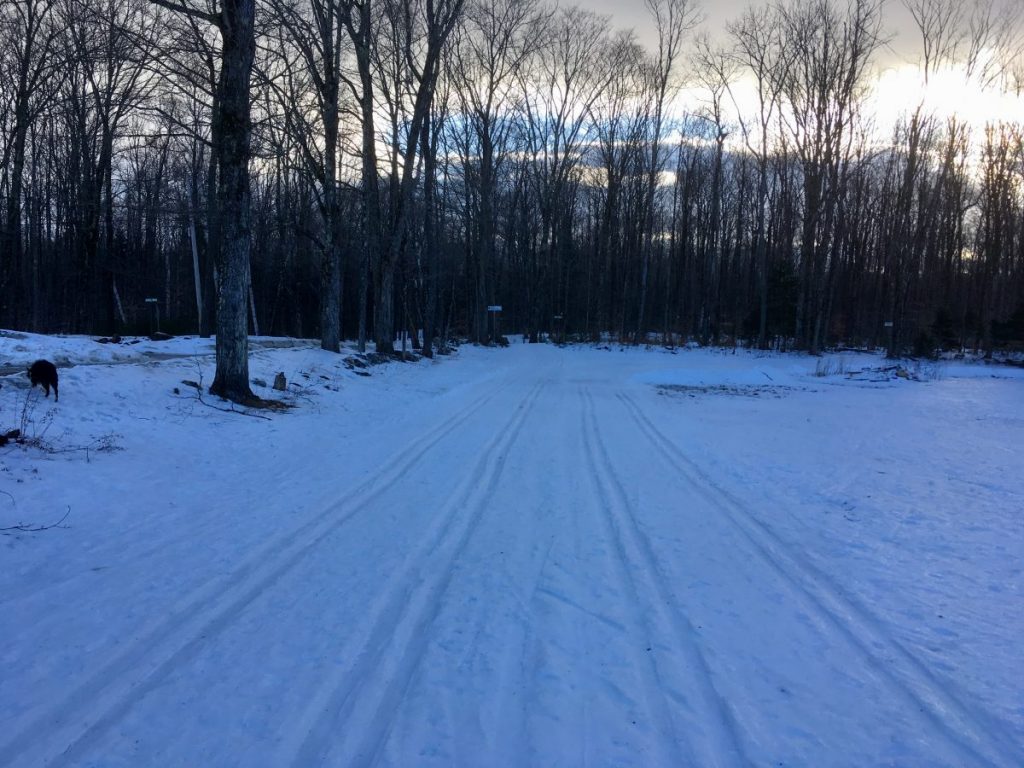 We are CLOSED today. 🙁
The picture above is from early this morning, before Ian started working with heavy machinery. We still have snow!
We will be open Thursday, the 25th.
The will be fast. Not for the faint of heart, not for beginners. If you new to skiing, it is a good time to try snowshoeing.
24º at 11:00am.
Forecast high, we have reached it, and the temperature is dropping.
1.03 inches of rain. The last rain, on January 12th, was 2 inches. So, not as bad. Unfortunately we didn't start with as much snow to work with. And we didn't end with snow sticking to the wet surface. So, it is very slick out there. Ian is driving around grinding it up to make a skiable surface. We won't have any tracks set but it'll be better than nothing. And I say again, the skiing will be fast. Not for beginners. If you are new to skiing, you should try snowshoeing. A great way to be outside, safely.
The ground will be icy in places, parking lots, other places you may need to walk on. Put the ice cleats in the car. Yak tracks are better than nothing. But I have still fallen with that brand on. Micro Spikes are really good, more difficult to get on and off. We have another brand this year that are working great, Ian bought them for us at Londonderry Hardware, they are called Stabil, the brand name, not a misspelling.