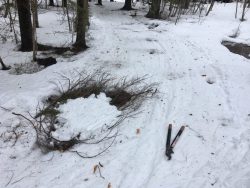 Closed, 36º overnight and currently. Forecast high 39º.
Yesterday's beautiful covering of snow has mostly melted. And the spots that were wet are wet again.
The weather this year! Warm, rain, cold, snow repeat. We have had so much good skiing and most of it has come on a weekday. Every year is different and this one has been a pip. ...