ra-5a4bd91746f71523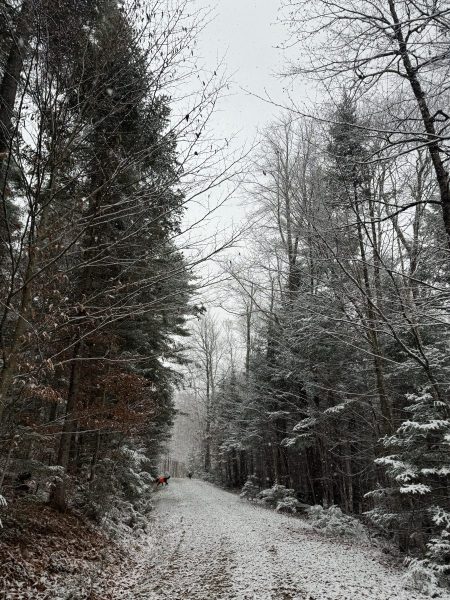 This is on the Peregrine, today, November 1st. I am so happy to see snow. Snow makes me (and all of us) so happy. This mornings total snowfall, 1.4 inches. Rain is not happy and cold rain is just disgusting.
But rain it was this summer. Here are some fun numbers. Monthly rainfall totals since June 1, 2023. June 8.5, July 11.53, August 5.97, September 3.55, October 5.79, for a grand total June 1 through October 31 = 35.34 inches of rain.
I am more than ready to move onto snow……..To be ready to ski we have a few more trees to cut and move, there are always branches to pick up. We have some culverts to fix and ditches to clear out. And wood to move, we always have wood to move.
And it is time to purchase your early season pass. Early passes online purchase, click on link. To mail a check, here is the info.