ra-5a4bd91746f71523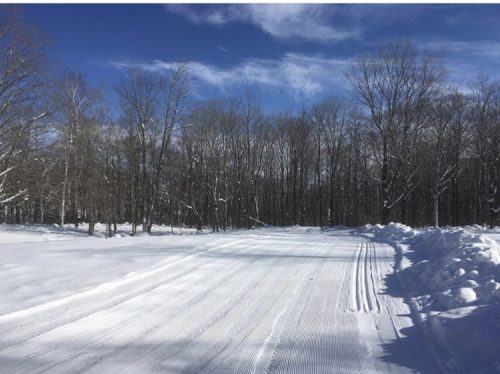 Open, 23º at 7:30am and cloudy.
This picture is from yesterday. It is cloudy today, but the skiing looks like this.
The snow is thin in spots, especially under the hemlocks. But, in most places the skiing is ok. You might hit a root or a rock; avoid the high spots.
The fields have a track in. No track in the woods. The snow has firmed up and the skating will be nice.
We had 7 skiers yesterday and they were all very happy and relieved to be outside and on their skis.
Turkey, Woodcock, Snow Goose, Peregrine, and Grouse are open.