ra-5a4bd91746f71523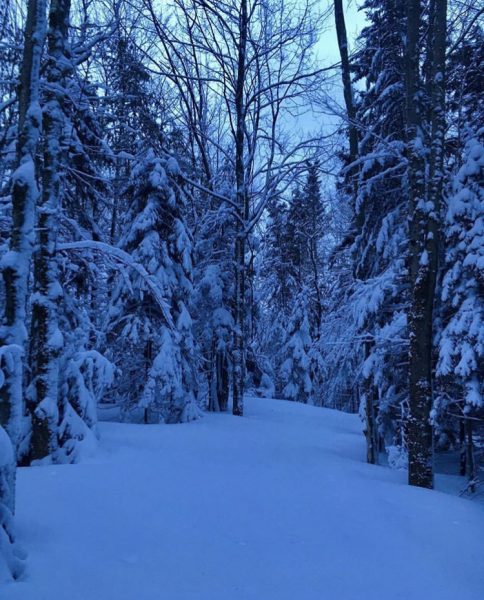 Open, 29º and snowing, 1.8 inches overnight, great little gift.  The temperature is suppose to drop during the day.
Ian is putting a track in the Peregrine, Woodcock and Snow Goose. It will be decent, thin early season skiing. The Turkey and Grouse are also open. About 10km.
Throw your Maxiglide in the car just in case the snow gets sticky. The snow got sticky yesterday about 3:00pm, I really do not expect the snow to get sticky today. But I didn't expect it yesterday either. The point being, if you need it, you need it.
About the use of Maxiglide: Using Maxiglide is like greasing a pan. Sometimes you need it and sometimes you don't. The snow sticks to no-wax skis around 32º, so 30º to 34ºish. Rub it on tip to tail. The whole ski! If snow is already sticking to the ski, scrape it off. Maxiglide can be used anytime. There is not a, "do not use this", time. But if you have been out and the snow sticks to your skis it is miserable. Any questions come ask. We all love to talk about Maxiglide.