ra-5a4bd91746f71523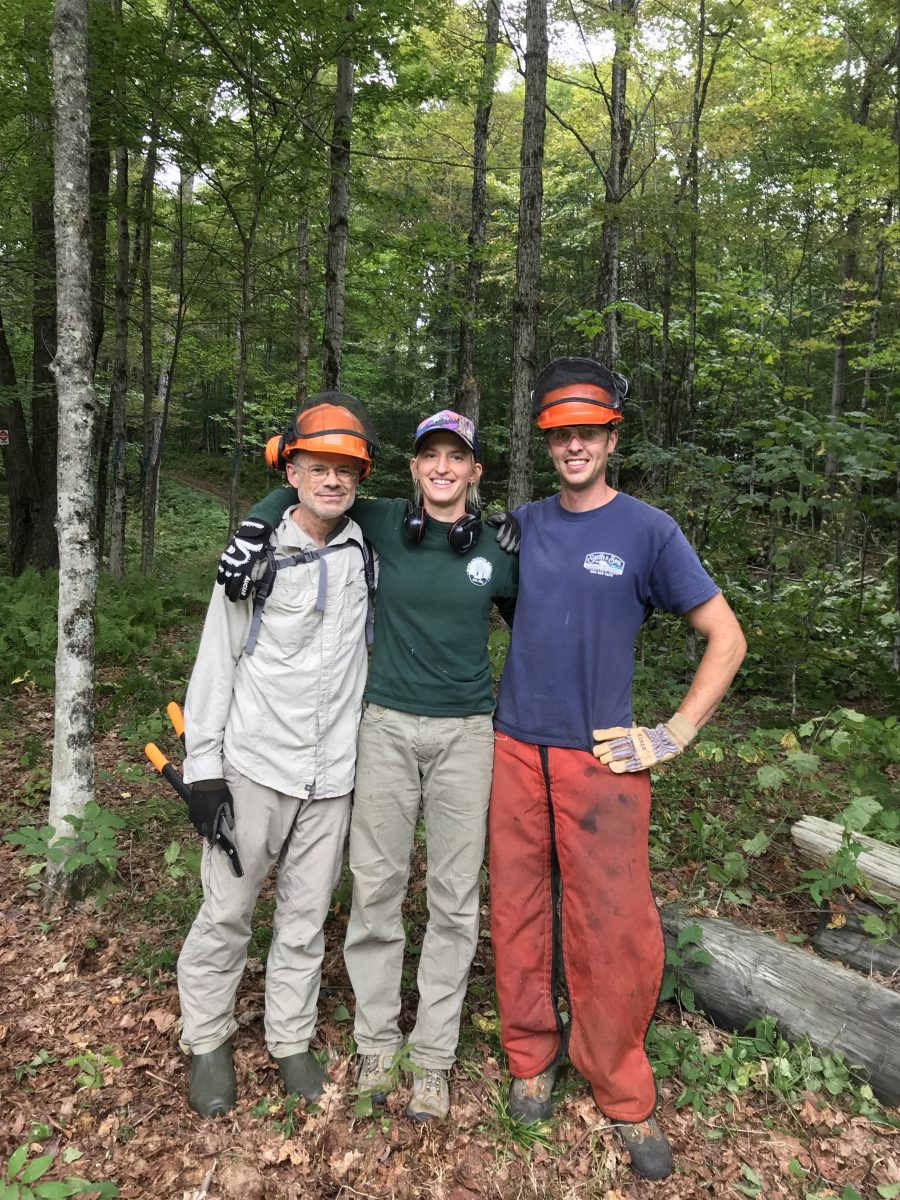 It is happening. It is a work in progress. There are a few details that will only work themselves out once we have snow and we are skiing.
This is a trail designed by Bill Koch and Ian Black. It is wide enough to skate on, but not limited to  skating. It is all on our land "out back". It leaves the barn/field area and winds up and around, about 3.33 km. Three laps will make 10 km. This ski will have hills – both up and down. You will be working. It will tax your abilities, your stamina and your ability to ski well, as it is mainly designed for aspiring racers to train on. Bill and Ian laid the trail out in the spring while there was still snow on the ground, measuring the length and steepness of the hills. They went over it again and again, trying to perfect the design. Then they marked the way, mostly to guide the feller/buncher and to tell him which trees to cut. Then they went back with the help of many friends and cut the small stuff out of the way and drug it off to the sides of the trail. As of this writing, the feller/buncher is coming in to cut the big trees, and after that the excavator is coming in. Wow, what exciting times!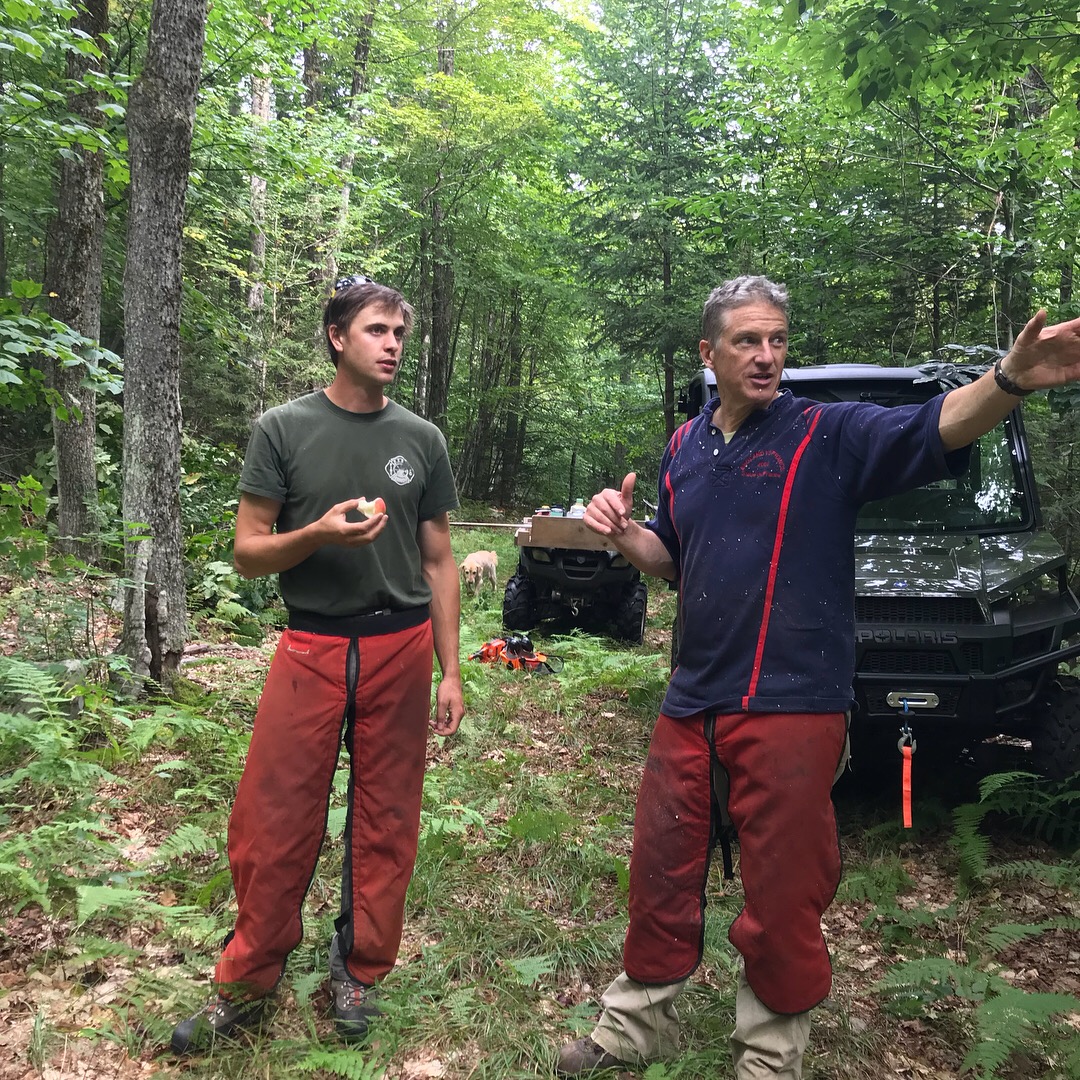 Next scheduled work day is September 23rd at 9am.  Wear boots, bring work gloves and some water!