ra-5a4bd91746f71523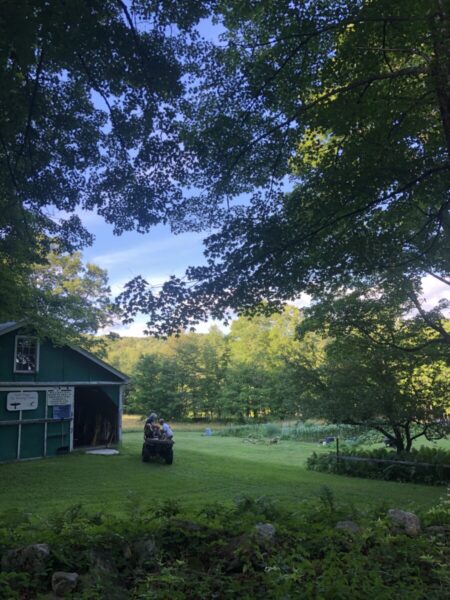 Our plan:
We will be open for skiing this winter as soon as the snow allows.
We will be following all recommended Covid-19 protocols.
We will be doing our best to keep our staff and you safe. (Masks worn by us and by you at the base area if distancing isn't possible.) Lots of hand sanitizer available. And a great fresh air system in the cleaned outhouse.
Plan on getting yourself set to ski out of your car. Putting boots on in the car etc. I am told that is the European way.
We will be working out the kinks for tickets purchases and rentals.
But, we plan to be open and get you in fresh air and on the trails as soon as possible.
A little catch up:
We spent March and April of our Corona Virus time chilling and Chuck drinking Corona. Why not, right? Sometime in April, figuring out this wasn't going away quickly I started teaching yoga via Zoom. Like all IT issues, there was a learning curve. We were never Zoom bombed, and I learned to be careful about the background.
Chuck started work at "the Golf Course" around the first of May. He felt safe. They are outside and his boss did a great job making a sure to keep workers away from each other.
Cliff, web site guy, also, carpenter guy, put a new roof on our porch the first week of June. And then tore a two story chimney down and started pulling apart house parts to get the rot out. He then replaced siding shingles and fixed and a few more water damage spots. NOW onto my job. Painting; siding, windows and trim. When I say it like that it doesn't seem like much. It is so much. The paint guys at RK Miles know my name. And that I need all the advice they can give me. What a project.
While we have been working on all sorts of summer projects. Pretty much all we think about is how we are going to be able to be open and have skiing for you this winter.
How we can keep us safe, you safe, and everyone skiing.
Cross Country Skiing has the potential to be one of the safer activities we can do.
Some of our thoughts as of today:
Everyone wears their neckie/buff/tour/neck gaiter or mask until they start to ski.
The warming room will not be available for hanging out. You can put your boots on and warm up in your car.
Ticket and rental sales thru a window.
Season pass purchase encouraged. Then you can just go ski.
We are going to figure this out. This is all going to work.