ra-5a4bd91746f71523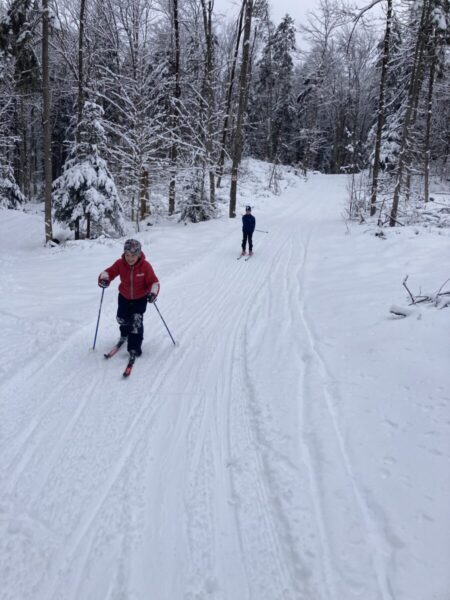 Open, 22º, cloudy, snow still stuck in the trees. The skiing is good! And you still get to ski in a snow globe. And the skiing is good, did you get that part. The skiing is good. After the 1st couple of weeks in January I get to say, the skiing is pretty darn good.
10 km open, Turkey, Woodcock, Snow Goose, Grouse and Peregrine. Ian put a track in where the snow would take it, and he said it was most places. A few thin areas out there, but mostly good coverage.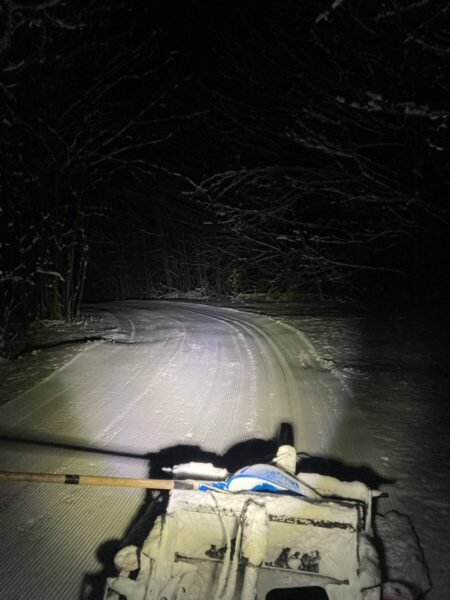 Last nights grooming (and a bit of extra shoveling) session started at 5pm and ended at 10pm. Above, tracks going in. And below, is what it looked like here last night.