ra-5a4bd91746f71523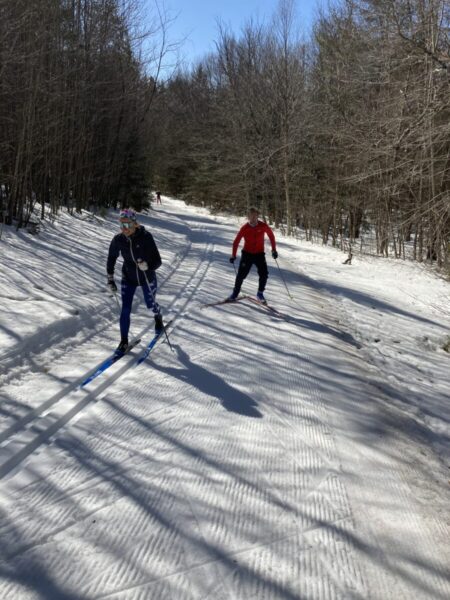 Open, 27º at 7 am and sunny! This is corn snow, turning to mashed potatoes in the warm sun. All trails open, and as of yesterday morning there were no bare spots. The snow and the skiing change by the hour, variable conditions/spring skiing. You will need to walk a bit on the uphill after first chickadee road crossing today.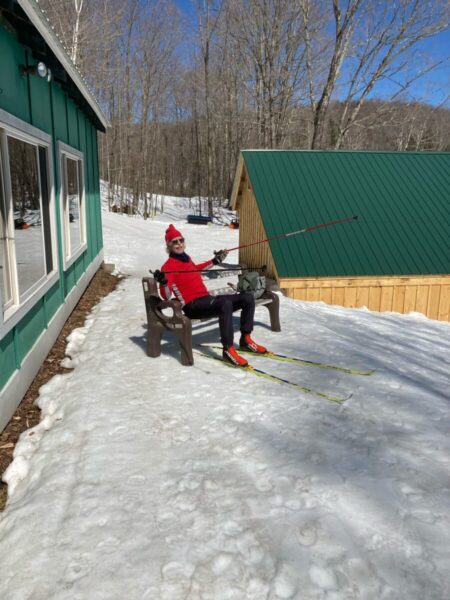 We gathered and boiled yesterday. About 300 gallons of sap, boiled for 6 hours, and made 7 and 3/8 gallons of syrup. It was a good day, and we will do it again today. I will get some syrup to the barn if anyone stills needs it.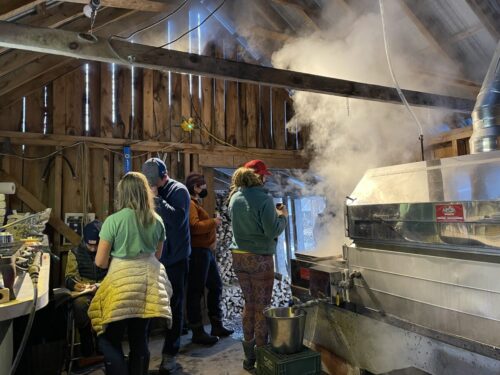 Above, watching sap boil. And below, finishing the product.