ra-5a4bd91746f71523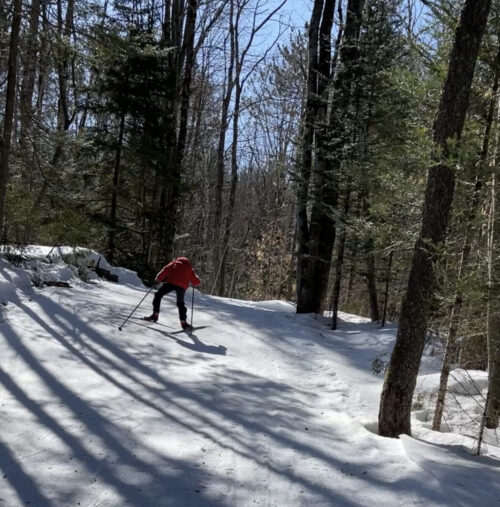 Open, 26º at 7 am and sunny. The expected high 55º and sunny. All trails are open and the skiing is really, really good spring skiing. Ian finished grooming last night about midnight. Long, long night for grooming. The skiing will be good and fast this morning, and will soften with the sun. If you like hard and fast get here early. If you don't, wait and ski later in the day.
All trails are open today. We moving toward the end of the season. Skiing varies day to day, and hour by hour. Your timing at this time of year matters.
As of today, according to the weather forecast we will be open today, Monday, Tuesday, maybe Wednesday.
We gathered sap late yesterday. Chuck and I pumped the barrels still in sunlight. Ian and Audrey emptied buckets, between grooming runs, by headlamp. And the sap really didn't run very well yesterday. So hopefully today the sap gods will let the sap run. If so, we will be boiling at the end of the day.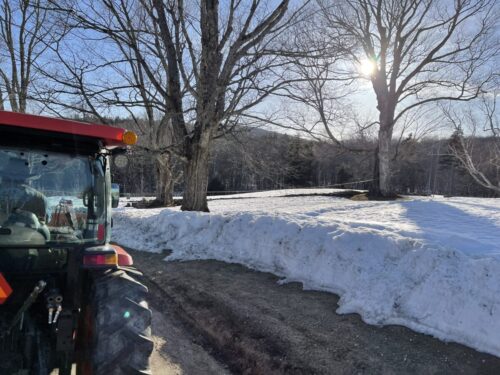 The tubing runs down the hill into the barrels and we then pump to a bigger tank on the trailer. And then pump that into a stainless steel tank behind the sugarhouse. And then the sap gets pumped into the tank that feeds the evaporator which then gravity feeds into the evaporator. I feel like the sap travels more than we do these days.