ra-5a4bd91746f71523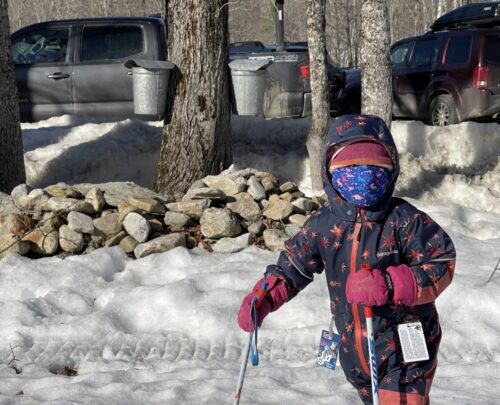 Happy Spring! Open, 20º at 7 am and sunny. Forecast high 47º and sunny. There is just no such thing as too much sun or too much spring skiing. All trails open. The sun will soften the snow and the skiing, really nice corn snow.
Ian said that the south facing areas, the tree wells are growing and any spot with dirt gets bigger with every hour of sun, warmth, rain. Spring is on it's way. Skiing won't last and this weekend is really nice.
The local kids' program, BKL, held its final practice Friday afternoon. They know how to have fun on skis.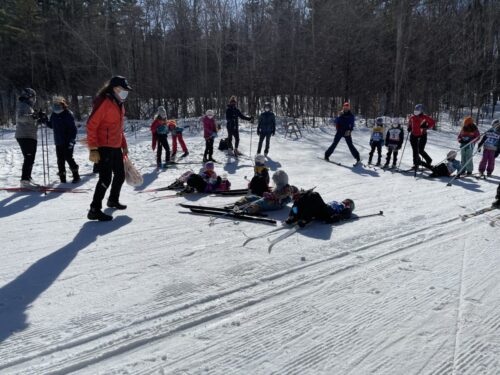 The guy in the orange coat said, "Everyone lie down. Ready, set, go." And anyone, who wasn't here, who can name that guy, gets a free hot chocolate.
And the hula hoop at the end of the obstacle course. The obstacle course also included a limbo, pushing uphill with little poles (really miserable), throw the ball into the bucket, ski backwards, and the the hula hoop. Lots of laughing and some cowbells.