ra-5a4bd91746f71523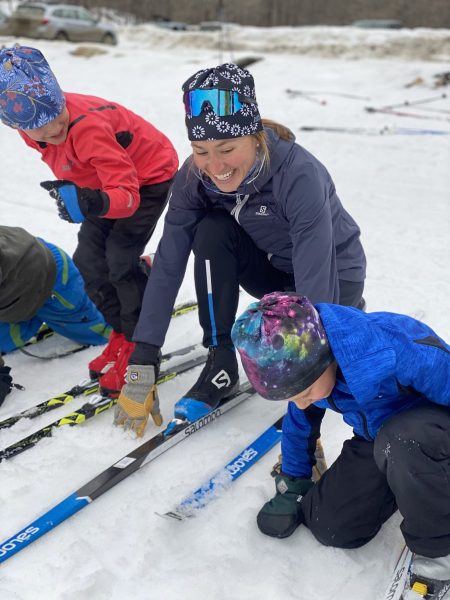 Open, 12 º at 7 am, blue skies and sunny. The sun shine is a game changer it just makes me feel better. Forecast high 27º and sunny.
The skiing is fair to good, for almost everyone. It is a mix loose and frozen granular, mostly skiable surface. Ian is grooming some trails every morning. 16 km classic and 6 km skate. Turkey and Grouse groomed today. If you have any questions about a trail, ask.
16 km open. Turkey, Woodcock, Snow Goose, Grouse, Goshawk, Peregrine and Chickadee. Please do not go on Chickadee unless you have a strong snow plow.
The photo above is Sophie. She and Simi are home on a break from World Cup Racing. It is a real treat to see them skiing. Keep your eyes open, it is fun to watch them ski. They are keeping their distance from people just like the rest of us, so just give them a wave.