ra-5a4bd91746f71523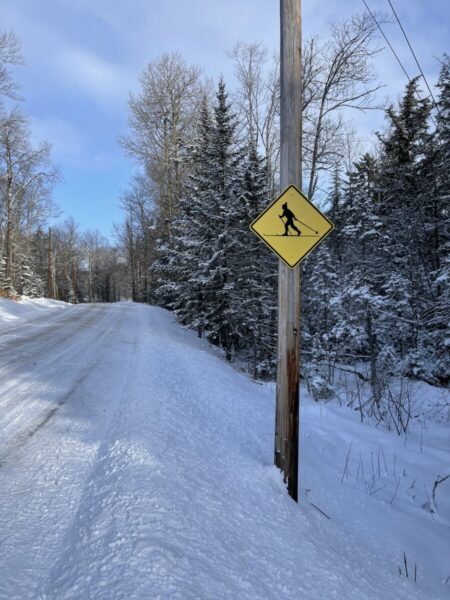 Closed, Tuesday, January 11, -6º at 7:30am. Three inches of snow from the cold front and lake effect snow yesterday.
Open, Wednesday, January 12, FOR SEASON PASS HOLDERS only. Limited skiing, no track, about 10 km.
The plan is to be open on Wednesday and Thursday for season pass holders. Open for everyone as of Friday, the 14th.
The skiing will be poor to good. Some places will be fine and other places are really thin. We have 3 to 4 inches of snow on the ground. So no track, Ian is working on packing it down so the skating lane will be hard, but a bit bumpy. I do recommend rock skis if you have a choice. We still have some shoveling to do. And will need to shovel on the weekend if anyone is looking for a fun activity.
The photo above is my yearly obligation of the skier crossing sign. But really what is most exciting is the baby snow banks!