ra-5a4bd91746f71523
Open, 29º at 7 am, a little new snow overnight, and now it is overcast. Forecast high 34º and the sun is suppose to shine this afternoon.
All trails are open and it is pretty good spring skiing. Good coverage with the exception of one bare spot you should walk up at the beginning of Chickadee. You will have taken your skis off anyway to cross the road so a few more steps and you'll be back on the snow. And then there are a couple of narrow places on Middle Blue Jay, Loon, and Chickadee. All other trails have good snow coverage.
Ian is skiing the Chickadee as of 6:30 this morning and is sending me photos and video of good skiing. This photo is fresh this morning.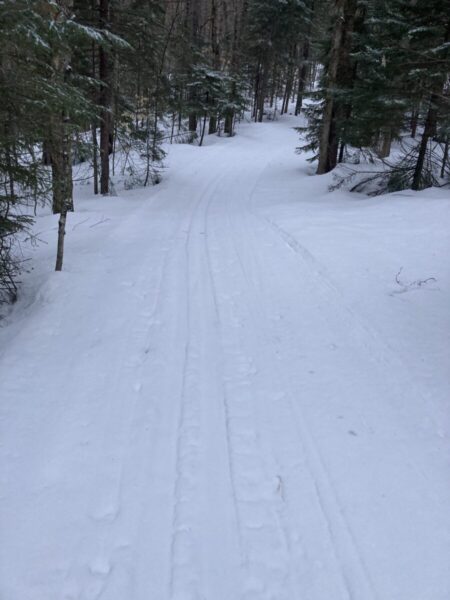 As for the next few days; we will be open today, Sunday, Monday, and Tuesday. After that we will be officially closed, allowing season pass holders to ski if they would like to. No grooming will be happening.