ra-5a4bd91746f71523
Open, 19º at 7 am, mostly sunny. Forecast high today 51º and mostly sunny.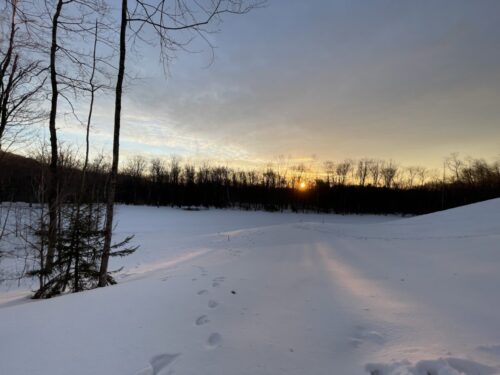 Another spring ski day, fast and very hard early, the snow will soften and skiing will slow down as the temperature rises. According to my weather app that will be sometime between 10 and 11 am. Expect variable conditions
Ian pulled a groomer around late yesterday. All trails are open and well covered, with the exception of the first uphill on the Chickadee. And on the Loon and Middle Blue Jay, there are a few spots where the snow in the trail is getting narrow. Ask if you have any questions.
We will be open today and tomorrow. We will officially close April 4th. After that season pass holders may ski on the snow that is left. No grooming will be happening.