ra-5a4bd91746f71523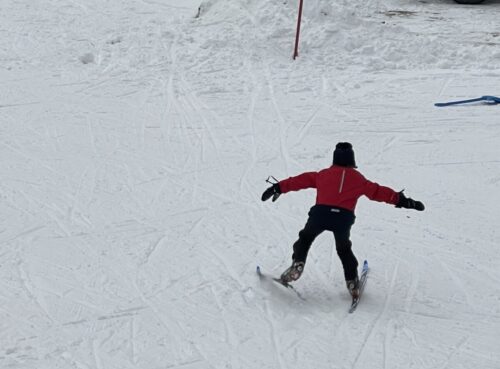 Open, 23º at 6:30am, 1/2 inch of new snow, expected high 35º. Fair to good skiing, with thin spots under the hemlocks. 1-3" of base. 10 km open, Turkey, Woodcock, Snow Goose, and Peregrine open.
The photo. If this were a photo of me I would be falling on my face. This is a 9 year old, so he is building speed for the jump. The jump which has been being built there since 1982. The jump kids just know to build a jump. The more things change the more they stay the same.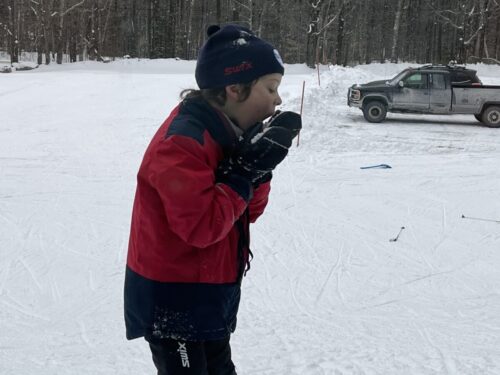 A little about the weather for the next few days.
Friday, high temperature 26º, the skiing will be a little faster, but still ok to good.
Saturday, the skiing will be hard pack, slower (because of the cold temperature) and ok to good. The forecast high temperature is 1º. Use your cold weather gear and common sense. Lots of dry layers. Neck warmers and hoods. Mittens not gloves. Ask for advice if you are unsure.
Sunday, after a cold start to the day, the high will be around 20º and partly sunny. The skiing will still be ok to good, with thin cover.
Sunday night/Monday snow is forecast!!!!!!!!!!
FYI, the warming room will remain closed and rentals (with a mask) in the open room of the barn.