ra-5a4bd91746f71523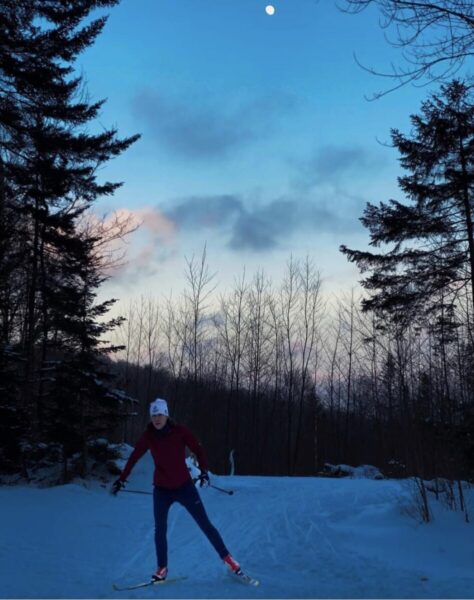 Open, -13 and windy. Wind chill advisory until noon. Layers, layers, layers. (See end of post for tips on dressing for cold weather.)
Ok to good skiing. The skiing could be better, or could be worse. Woodcock, Snow Goose, Turkey, Grouse, and Peregrine. About 10 km.
Photo above is from Friday, and is thanks to Zach Caldwell. Amy and Zach own West Hill Shop in Putney, VT. We all either buy skis or bikes there. There has been a shortage of skis this year. They told us they have skis in and if you want a good selection, get there sooner than later.
We have swag here, ask Mindy or Heather.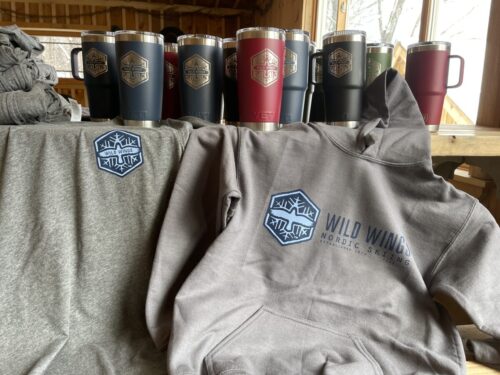 Sweatshirts, t-shirts, Yeti mugs and a couple stickers. Again shop sooner than later.
Dressing for success:
Dry layers. You will sweat in the car. Start dry. No cotton. Stick with poly, or wool.
Neck gaiter, Buff, or Skida 'Tour.' Each brand seems to think they need a cool name for a neck gaiter. Put something around your neck, chin and cheeks.
Hand warmers.
Mittens instead of gloves.
Wind proof layers, even on your legs.
When you are done skiing a dry shirt for the ride home will feel really good. It will be the last thing you want to do. But it really, really helps you not get too chilled.
If you have any questions, ask.