ra-5a4bd91746f71523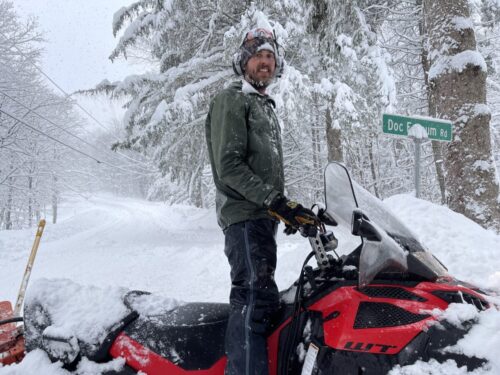 Open, 27º and snowing. 31.9 inches storm total. It is a lot of snow, still snowing and blowing.
The skiing will be great! It is always wonderful to be out in new snow. It will be softer than we have had lately. And I do not know when we will get all the trails open again. For today and probably Thursday, the low trails, Turkey, Woodcock, Snow Goose, Grouse, Peregrine are groomed with the snow cat. Ian groomed the Chickadee and Loon last night and then it snowed 6 more inches. So they are open and a back country experience. The Blue Jays haven't had a machine on them yet and I don't know if or when Ian will get to them. Thanks for understanding.
We spent yesterday plowing and driving around on machines.