ra-5a4bd91746f71523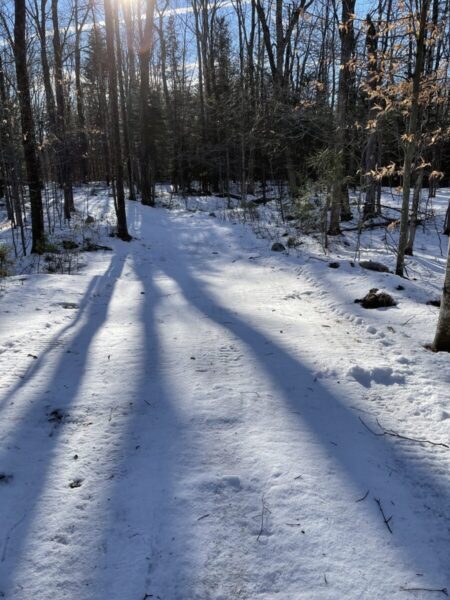 Closed, 21º, and snowing lightly. The snow that is falling is not the kind of snow that will add up. This snow is not going to be the 4 to 6 inches of snow we need to get open and skiing.
The photo above is from December 7th. I was out on the Turkey picking up sticks. You can see in the photo the snow is really thin, it is crunchy and in places very slippery. So there is, in most places, still some base. The forecast for the next 10 days doesn't look real encouraging. But we are ready, and maybe there will be a surprise storm. Do your snow dance, buy some ice skates, don't buy a snow shovel. Whatever it takes.
The photo above also does not do Monday night's wind justice. There are so many limbs and sticks down. Back out today to pick up sticks!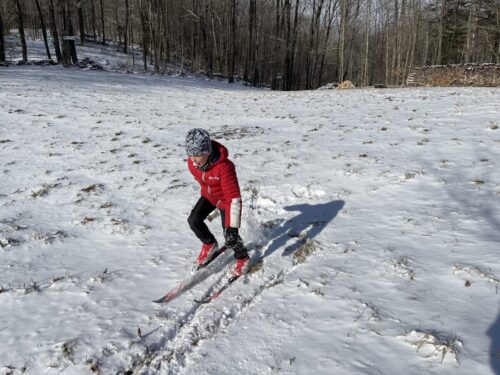 And this is from last year, but this is what it looks like to try and ski before there is enough snow. Thin. Grass isn't too bad to ski on, it is the rocks that stop you short, and trash your skis.