ra-5a4bd91746f71523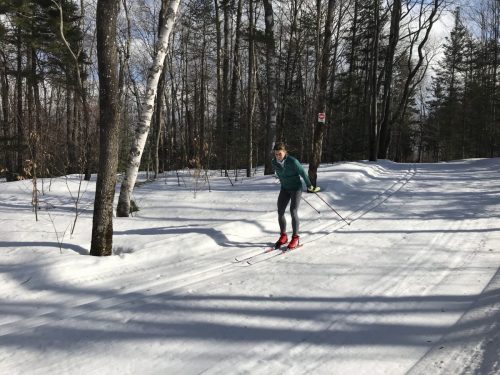 Open, 27º and light snow falling. A half inch of snow fell last night. This year we are counting every flake. The forecast high for the day is 28º and it looks like the clouds will hang around.
The skiing will be good. Ian is on the snow machine grooming the Chickadee this morning. 20 km open. Woodcock, Snow Goose, Grouse, Turkey, Peregrine, Chickadee and Loon, and Upper Blue Jay. Unmarked obstacles on upper trails, use old skis
Ski For Heat is back, February 9th, a Sunday, for more information this is the link.