ra-5a4bd91746f71523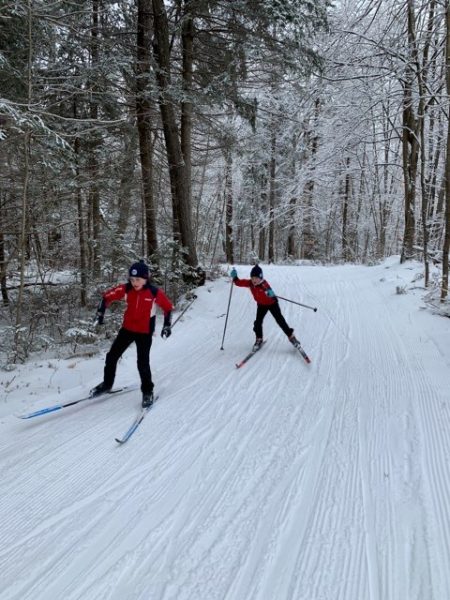 Open, 29º and snowing. We are skiing and the skiing is good. Ian said, "Super Maxiglide day." Woodcock, Snow Goose, Turkey, Grouse, Peregrine, Chickadee, Loon, and Upper Blue Jay. About 20 km classic, and about 6 km skate.
The snow yesterday was wet and soft. The skiing was good. We had 1.8 inches of snow overnight. The temperature will be around 30º today and the snow underneath is wet = Maxglide. If you have any questions about Maxiglide, ask.
The weather this week:
Temperatures, high 20's for highs, and teens and single digit lows.
No precipitation in the forecast through Saturday.
Some sun and clouds.
Looks like good skiing all week.