ra-5a4bd91746f71523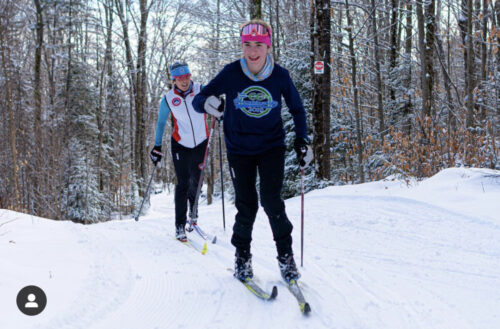 Open, 16º at 7 am and partly cloudy. Forecast high 25º, partly cloudy.
The snow is hard pack, the skiing is great if you are an experienced skiers. If you are a beginner you will find it  the snow packed hard and a little fast.
10 km open for classic, Woodcock, Snow Goose, Grouse, Turkey and Peregrine. 6 km skate, Turkey and Peregrine.
And the Chickadee. It is open. Ian and Andy shoveled like crazy. It is 5 km and will be a little bumpy. A very experienced skier skied the Chickadee and said it is good. Ruth Ann skied it and said it needs 3 inches of new snow. So know before you go, you need to be a good skier to have fun up there. I am glad it is open and don't mind skiing it slow, just for the scenery. What I am saying is make a smart choice.
If you can ski early or late today, you can avoid the bigger crowds.
Please fill out the contact tracing form online before you get here, it is easier I promise!
Please stay home if you are not well. Please continue to wear your mask around the base area and keep your distance. Thanks!