ra-5a4bd91746f71523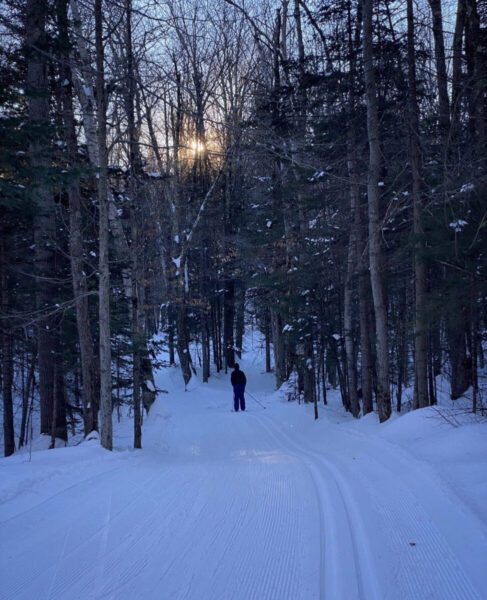 Open, -11º and blue sky. Another wonderful day for a fabulous ski. All trails are open, 25 km.
Ian skied the Chickadee, and he said it is in great shape (and he is picky!). Andy skied the Chickadee/Loon, loved Chickadee and said Loon is really good, a nice ski right. now. Carl has been skiing the Woodcock/Snow Goose every day this week. I am sure he will be back out there today.
Today, Saturday, just a normal great ski day. Remember all our trails are one way, once you get out of the parking lot, even if the parking lot is busy, you only see people you catch, or people who catch you.
Tomorrow, Sunday the 23rd, the little tykes in red coats are having a ski race. There will be lots of kids with their parents here til about noon on Sunday. You can ski around them in the morning, or come in the afternoon, once they are finished. They are pretty darn cute to watch and good cheer leaders are always welcome.