ra-5a4bd91746f71523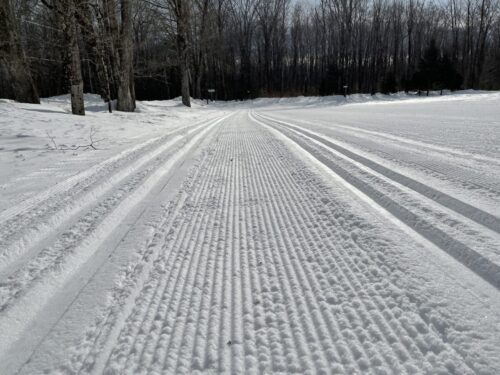 Open, 11º (so warm! 22º warmer than yesterday morning). Today is forecast to be partly cloudy and 21º,
The snow is great, a nice hard pack base with tracks in 25km and a skating lane on 10km. The skiing is really, really good.
There is a kid ski race here this morning, race starts at 10, and they should be done around noon. They are very cute and fun to watch and cheer for. It is possible to ski around them. Chuck and I will be in the parking lot and we can help you. Woodcock and Snow Goose will be a good ski not involved in the race. If you ski Chickadee and Loon or Middle and Upper Blue Jay you will forget anyone else is even here. Or come this afternoon for a less hectic parking lot.
This is how is rolls this year, tailgate lunch breaks at the car.