ra-5a4bd91746f71523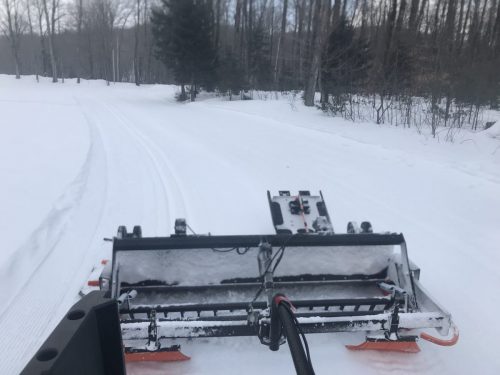 Open, 30º at 7 am. Right this minute light snow is falling. Ian is grooming. The skiing will be fair to good. Where he is grooming looks good. Forecast for today is snow changing to misty rain, with a high temperature of 34º. Expect variable conditions. 20 km open for classic, 6 km of that also skate. Ask when you get here for specifics of the minute. He is not grooming the upper trails today. Again, ask if you are unsure.
Yesterday reminded me that some days are hard to predict. The snow is grooming out nicely today. Snow is falling as I type. As long as snow is falling the skiing will be slower. If it, (when it) changes to freezing rain that would speed the skiing up. Just be aware of your surroundings.
My feeling here is, any time, any day I get to be outside makes the day a good day!