ra-5a4bd91746f71523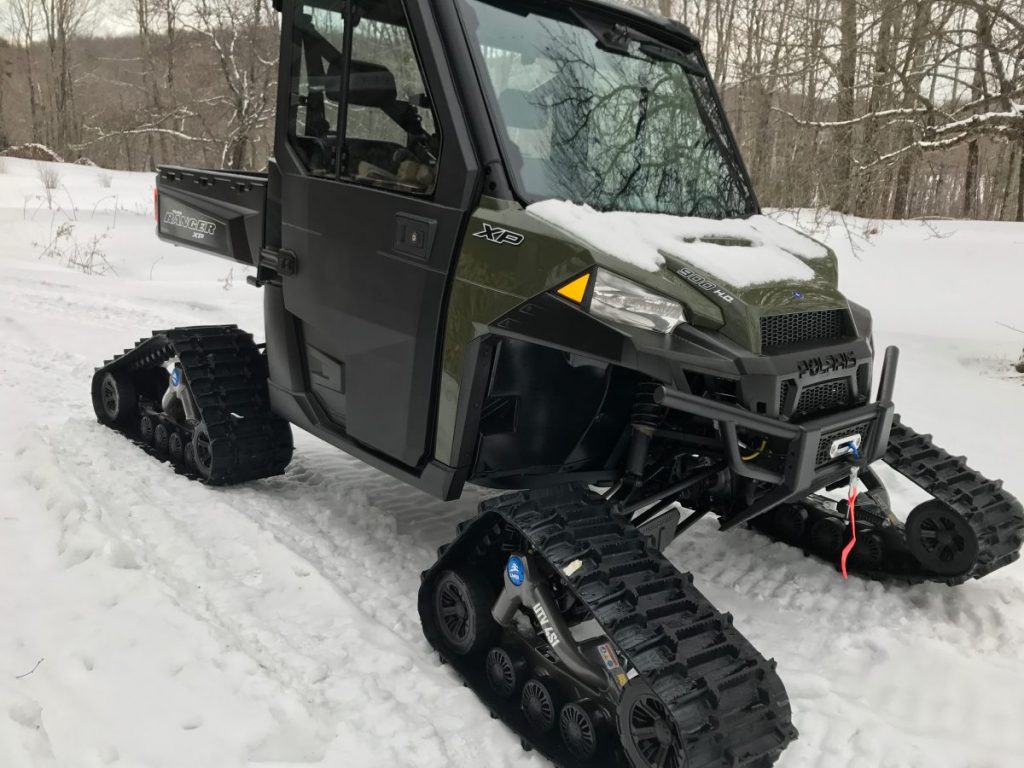 The side X side is here. A Polaris Ranger 900 with tracks.
Chuck and Ian have been wanting this for a while. Chuck tells me I can drive it instead of my beloved 4 wheeler and it won't hurt my hip. I love my 4 wheeler, I hope he isn't right.
We also have a new groomer coming. This new piece of equipment is what you pull behind the Polaris. A  Yellowstone Track Systems groomer called a ginzu.
Here is what I know:
It is 108″ wide, and has 2 track setters.
It had to be driven across the country, from West Yellowstone, MT in a big truck.
It was delivered today to White River Junction. And a nice man named Harry is going to drive it here on Friday.
Harry is going to supply some of the wiring and electrical parts to make the groomer work remotely from inside the warm cab.
There are some parts we will have to go find.
Chuck ordered a tow bar that the UPS man dropped off yesterday.
It did not come with a hook to pull the groomer, because we don't know exactly what we need.
Seems to me we have a lot still to do to get this up and running.
I am guessing it will happen fast with the snow that is in the forecast.