ra-5a4bd91746f71523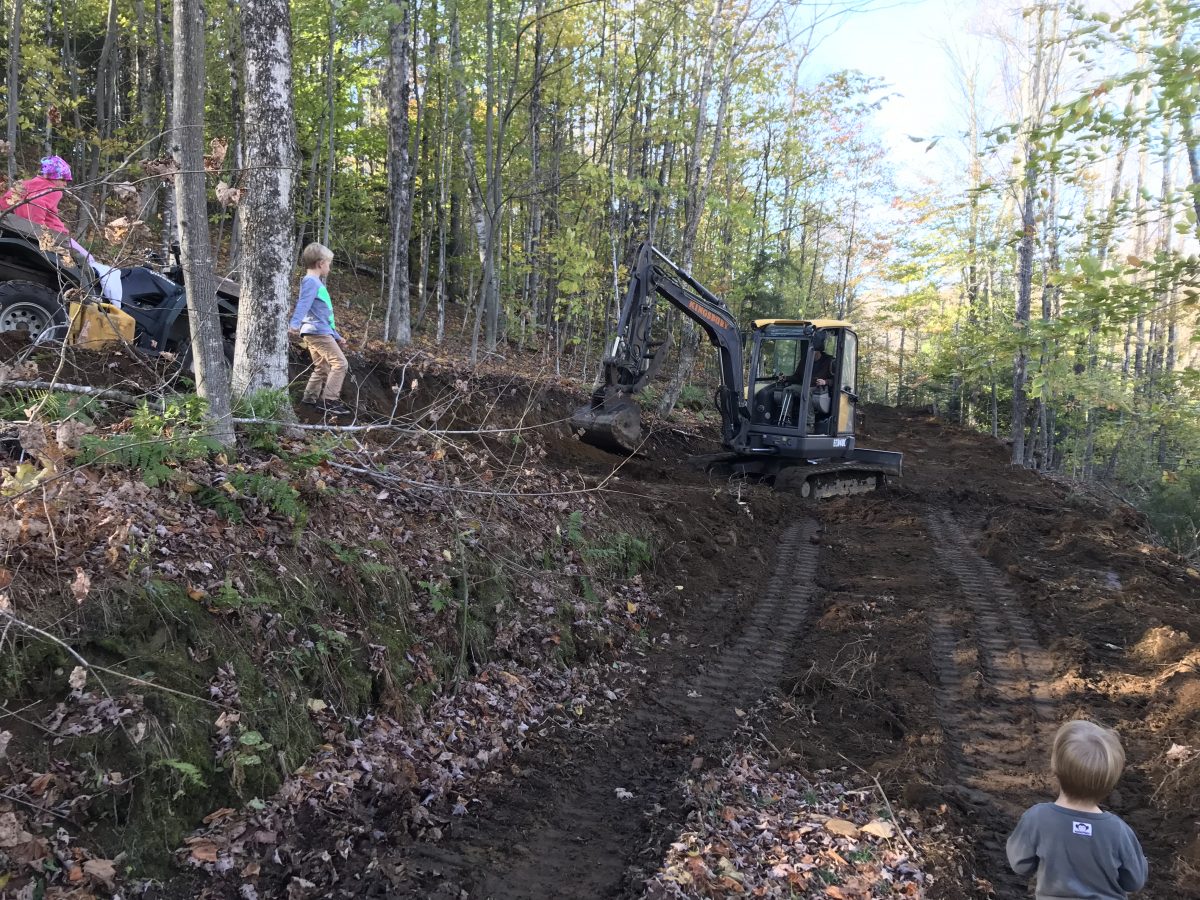 Working on the new ski trail. This is going to be fun! Change is always good! Right! And this new trail is going to be great!
This week I had a few things happen that changed my plans. And my plans were great, checking things off the list so I can leave town. But sometimes you have to know when to surrender and when to quit butting your head against the wall. The lawn mower will get fixed. And then I can mow, or maybe the grass is short enough for the winter.
I am going away, Oct. 24th through Nov. 6. I am going to go hang out with my mom. Just hang out. Life is getting to be a struggle for her, and she is surrendering to where the path takes her next.
I have subs for all classes. Please support the subs. It will be fun and it will be your opportunity to practice change. 
October 20th, Saturday, 8:30-9:30am slow flow, Tracy
October 22nd, Monday, 9-10:30am, slow flow, Tracy
October 22nd, Monday, 5:30pm slow flow, Tracy
October 23rd, Tuesday, 7:30-8:30am, stiff and sore, Tracy
October 24th, Wednesday, 7:30-8:30am, stiff and sore Hilary
October 24th,Wednesday, 9-10:30am, slow flow Hilary
October 26th, Friday, 7:30-8:30am, stiff and sore Hilary
October 26th, Friday, 9-10:30am, slow flow Hilary
October 27th, Saturday, 8:30-9:30am, slow flow Emily

October 29th, Monday, 9-10:30am, slow flow Hilary
October 29th, Monday, 5:30pm slow flow Hilary
October 30th, Tuesday, 7:30-8:30am, stiff and sore Hilary
October 31st, Wednesday, 7:30-8:30am, stiff and sore Hilary
October 31st,Wednesday, 9-10:30am, slow flow Hilary
November 2nd, Friday, 7:30-8:30am, stiff and sore Hilary
November 2nd, Friday, 9-10:30am, slow flow Hilary
November 3rd, Saturday, 8:30-9:30am, slow flow, Emily

November 5th, Monday, 9-10:30am, slow flow Hilary
November 5th, Monday, 5:30pm slow flow Hilary
November 6th, Tuesday, 7:30-8:30am, stiff and sore Hilary  and VOTE!!!!!
November 7th, Wednesday, 7:30-8:30am, stiff and sore Tracy
November 7th,Wednesday, 9-10:30am, slow flow Tracy
November 9th, Friday ,7:30-8:30am, stiff and sore Tracy
November 9th, Friday, 9-10:30am, slow flow Tracy
November 10th, Saturday, 8:30-9:30am, slow flow Tracy