ra-5a4bd91746f71523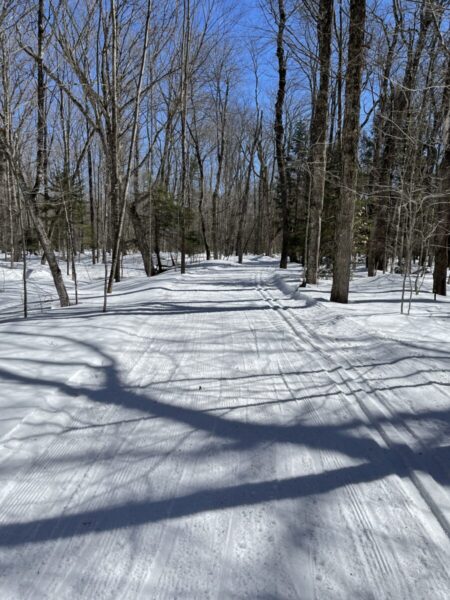 Open, 5º blue sky. Expected high 36º, becoming overcast during the afternoon. The low trails are open, Woodcock, Snow Goose, Grouse, Turkey, Goshawk and Peregrine. Ian is out there grooming, and the skiing is nice.
The skiing yesterday was nice too, but the temperature and the wind were really cold. The photo above is from yesterday on the Snow Goose.
The wind today has died down, and temperature will be comfortable, with the softest snow in the middle of the day. Not too warm and not too cold. I am feeling a little fussy at this point in the winter.
Wednesday looks good, Thursday, not so much, if it really rains on Thursday we will be closed. Open again for the weekend.
The photo below is the snow stake on the Snow Goose, 22 inches of snow still out there.