ra-5a4bd91746f71523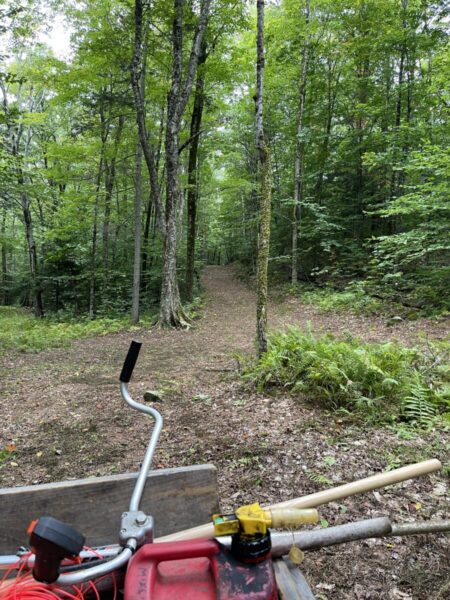 I hope your summer was fabulous. Happy Fall! May our winter be snowy and cold.
I spend my summer and fall days getting ready for winter. Pretty much all my days. If I am not mowing ski trails, I am mowing grass, I am cleaning out ditches, cutting, splitting or stacking wood, or in the vegetable garden. Everyday I am happy to go to the "office". My view is wonderful! I love looking at cleared trails through the woods.
Chuck has most of the fields around us mowed and the trails he can mow with the tractor. On Saturday Dick started his fall trail mowing (with the weed eater). He was on the Chickadee and next trip he will start on the Loon.
Ian has been working and biking. He and I went and looked at and bought an excavator last week, hopefully it will be delivered this week. (Very exciting!) Then he is going to spend some time working on ski trails. His goal is smoother, so we need less snow. And ditching to move water away from the trails.
Our corner of Vermont is the same as every corner of Vermont, some properties have sold. As of today we are operating with the same trail system we have had since 1979. But we know we may have a few changes coming up in the next couple of years. One step at a time. Right now we are status quo.
Season passes are available in the online store if you are ready to get ready for a great season. I will do an official post about season passes the first week of November.