ra-5a4bd91746f71523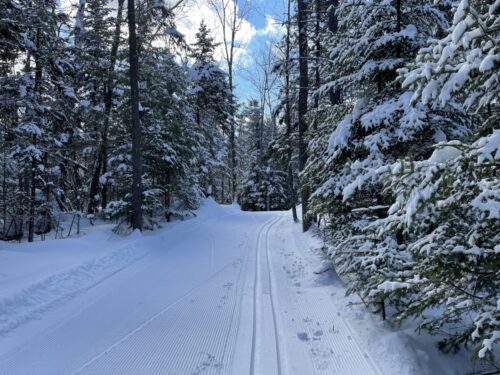 Open, 28º and cloudy. Ian groomed last night after 6 inches of snow. All trails, but Loon, freshly groomed. 25 km classic and 6 km skate. Really good day to ski Chickadee/Loon, and Upper Blue Jay and Middle Blue Jay and ………….. Do bring the Maxi Glide for no wax skis.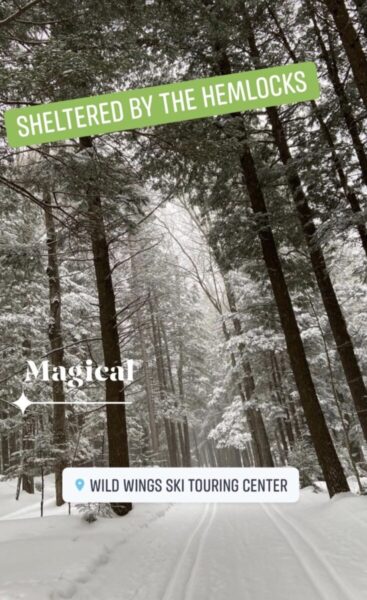 And this sums up the skiing for today. It is quiet and soft in the woods.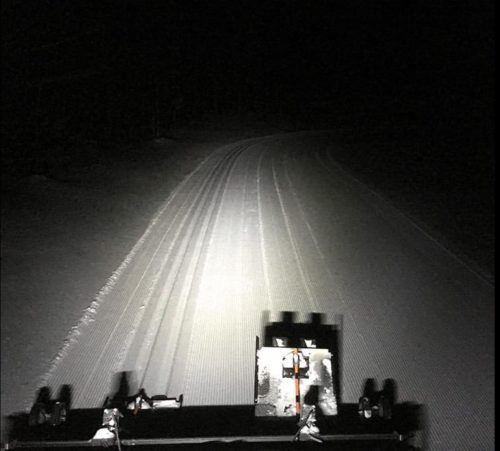 Grooming at night is nice. It means firm tracks and the groomer, Ian, doesn't have to get up at 3:30 am.