ra-5a4bd91746f71523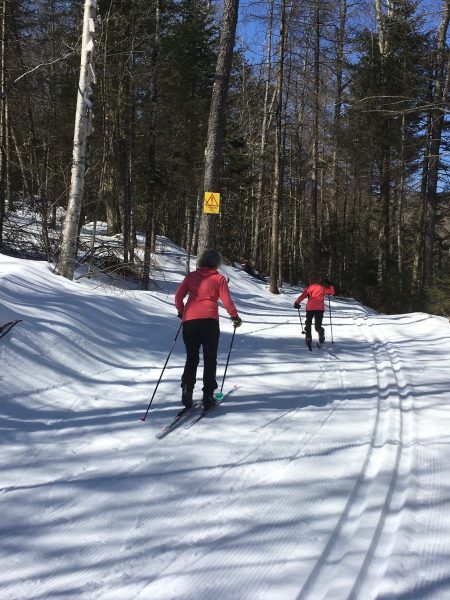 Open today. At 7 am the temperature is 37º, and the sun is shining. Good spring skiing, watch for emerging objects. We are not grooming today, it didn't get cold enough overnight. The snow will soften as soon as the sun hits it. All trails still open. 25 km classic and 6 km skate.
Timing is everything in the spring. Fast, less fast, not too slow, slow, really slow, slow, not too slow, a little quick, faster and fast. Early morning to the end of the day. When do you want to ski? And time it right.
This picture is skiing on the Peregrine, middle of the day yesterday. The Peregrine has a northeast exposure, so it holds snow longer, the snow doesn't get as soft, and we can ski it longer in the spring. I realize not everyone can or wants to ski the Peregrine. But if that is your thing, it is really nice.
Spring is springing quickly and the snow is receding just as quickly. We are here today, and we will reassess tomorrow morning. But the forecast doesn't look promising.