ra-5a4bd91746f71523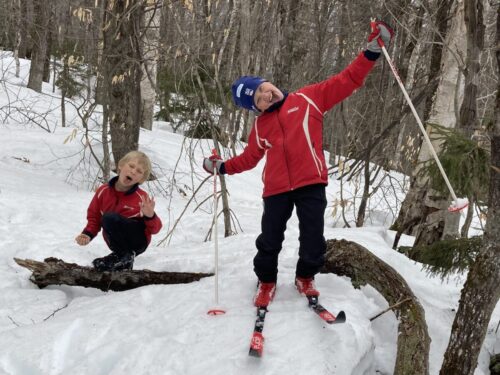 Open, 46º at 7 am and cloudy. Forecast high today, 65º, maybe some sun this afternoon. Corn snow skiing. All trails open, there are bare spots emerging here and there. No new grooming. Standard spring ski saying: nothing you can' t ski over or around. The snow and the skiing change by the hour, variable conditions/spring skiing.
Thursday night rain, Friday, rain, Friday night, 34º. Saturday, 50º and partly sunny. We will not be open on Friday, and we really do not plan on being able to be open after that. If some how we can make if through the rain, I will let you know here on Saturday morning.
G and R in the in photo above, taken yesterday. They took Rob and Ian on an adventure in the woods. G was able to share his favorite ski, "to the rocks" with his greatest friend. Pretty lucky 8 year olds.
This was the year of rock stars. What about these cuties getting a ride in the pulk?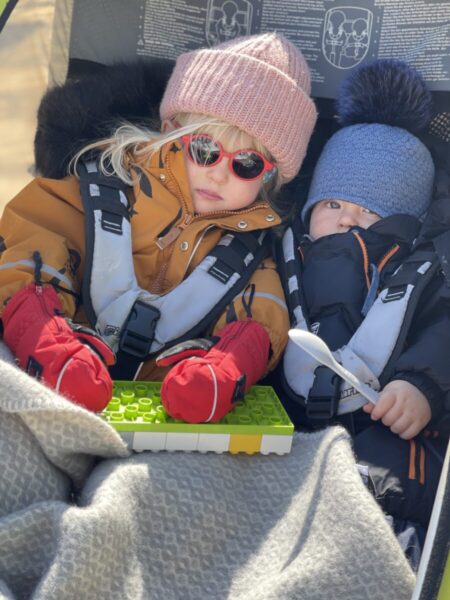 And it was a year of working to get everything going the right way.