ra-5a4bd91746f71523
Open, 20º and cloudy. Skiing will be good and all trails are open except the Middle and Upper Blue Jay.
Yesterday's skiing, today is similar;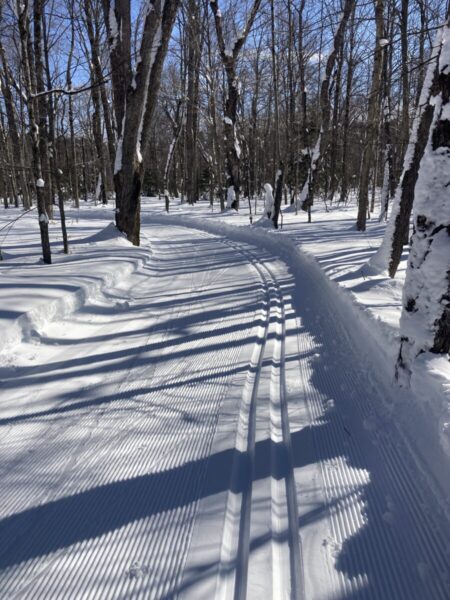 The forecast is rain showers this afternoon. If it is raining the skiing will be good, you just need a good shell.
Yesterday Dick and Cliff had a long, long ski, (about 20 km) and found the measuring stake out at Styles Junction. The snow has settled, a little, and the measuring stick is 48 inches long. This new snow is making people giddy!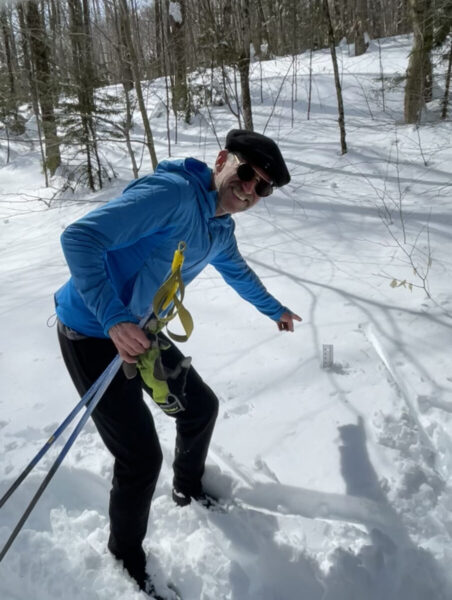 Looking Back…
We have a poster our friend Wilma Donaldson made for us about 25 years ago. The photo is from film and Wilma was teaching photography at the time. She took the shot on the Snow Goose of her husband Jim after a big storm. Ian took another photo from approximately the same location yesterday.