ra-5a4bd91746f71523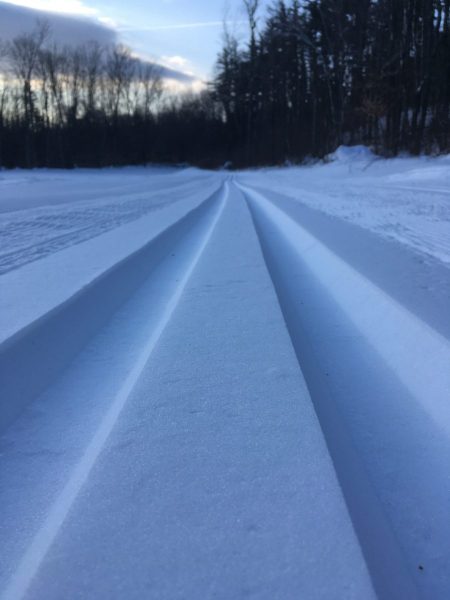 Open, 13º 2.3 inches of new snow yesterday. 21 inches of snow since Friday night. Lots of new snow and cold temperatures make today the day to ski. Skiing is as good as it gets. Take a mental health day and ski. If you can't ski today, the next 10 days, or so, according to the forecast, are all really, really good. All trails are open and re-groomed (Middle Blue Jay Monday afternoon). 25 km classes and 6 km skate.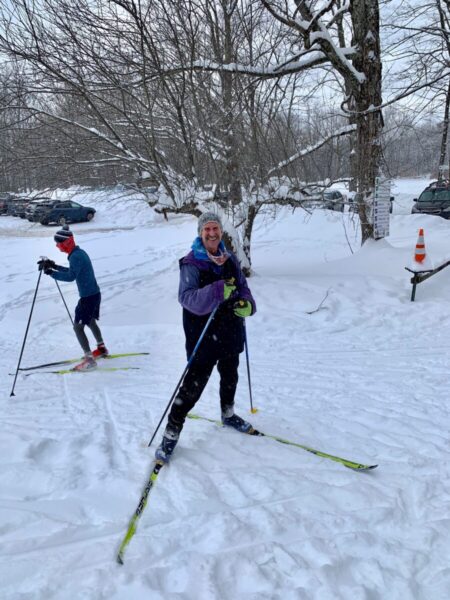 The skiing is so good, the smiles so deep, I am sure there are cheeks with sore muscles.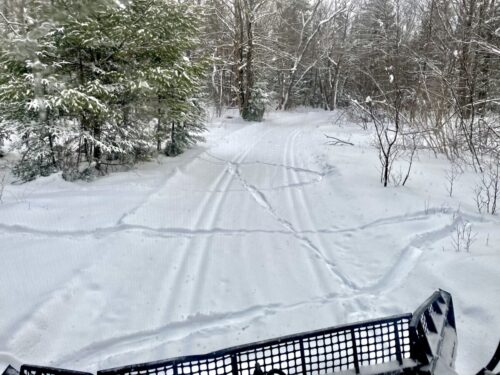 And the otters. The last few years the otter tracks have gone from up on the Loon downhill following the brooks to the Woodcock, down the Snow Goose and then we think they go on down toward Hapgood Pond. Last week otter tracks were spotted on the Loon. And here are Ian's photos to show the tracks on the Snow Goose.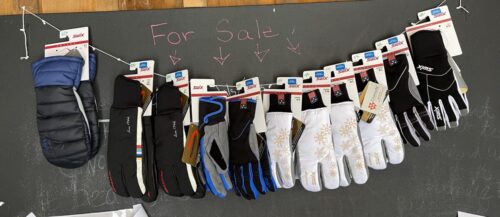 We also have a new selection of ski gloves and lobster mittens. If you need new gloves, now is the time. Check them out in the outdoor sales area in the barn.