ra-5a4bd91746f71523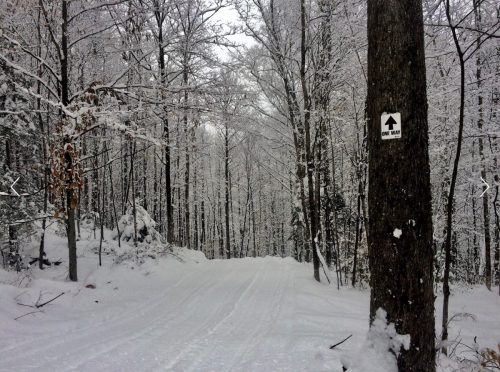 -2º at 7am
A dusting of new snow
Open if you have a season pass.
Open to everyone on Friday. Then open depending on the weather.
Ian packed and single tracked the Turkey, Woodcock, Snow Goose, Grouse and the new trail, Peregrine. Peregrine Falcon is also known as the duck hawk. The photo is thanks to Cliff and is on the Peregrine. The new trail, the Peregrine winds its' way up around the lower blue jay and goshawk. The trail is different, please ask if you need help.
The weather forecast: cold, good skiing today, Thanksgiving. Good skiing on Friday, 21º. Warmer on Saturday, 38º, so bring out the maxiglide. Rain is forecast for Saturday night and Sunday. If that is the case we will be closed on Sunday, until we get snow again.
Before the snow started we had had 11.5 inches of rain since Oct. 1st. Since the snow started we have had 21 inches of snow. Just a fun fact.