ra-5a4bd91746f71523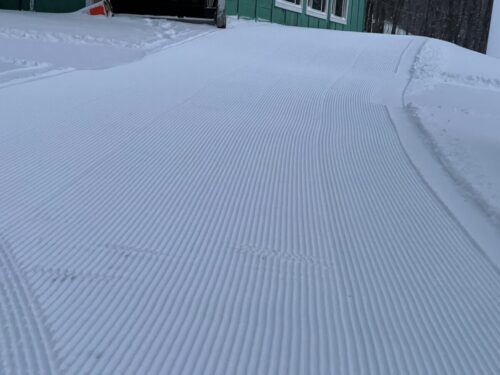 Open, 11º at 7am. 5.5 inches of new snow. Forecast high 25º and some sun.
Almost all trails open, no Chickadee and Loon, are open. Ian is in the snow cat and Jonathan on the snow machine. Packed powder on a firm base.
This is ski it while you can type of skiing/weather. We know how fast the last snow melted. And looking at the forecast, Monday 41º and some sun, Monday very well could be it, again.