ra-5a4bd91746f71523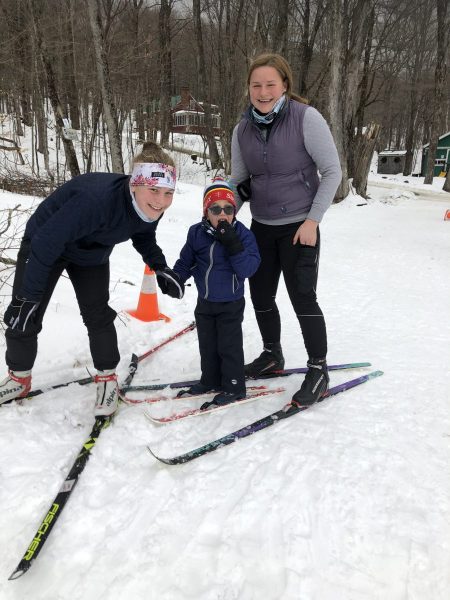 Closed, until it snows again. The temperature this morning is 42º. Rain and warm temperatures have closed us temporarily.
We will open again as soon as we get cold temperatures and more snow.
Friday afternoon ski practice was a huge success. Above, Ada and Serena help Shane ski some laps. There are 67 kids, from kindergarten to 8th grade signed up to ski in the West River Bill Koch League program this year. Yes, you are right, that is a lot of kids. Lots of games played yesterday, trails skied and smiles all around. A very successful practice.