ra-5a4bd91746f71523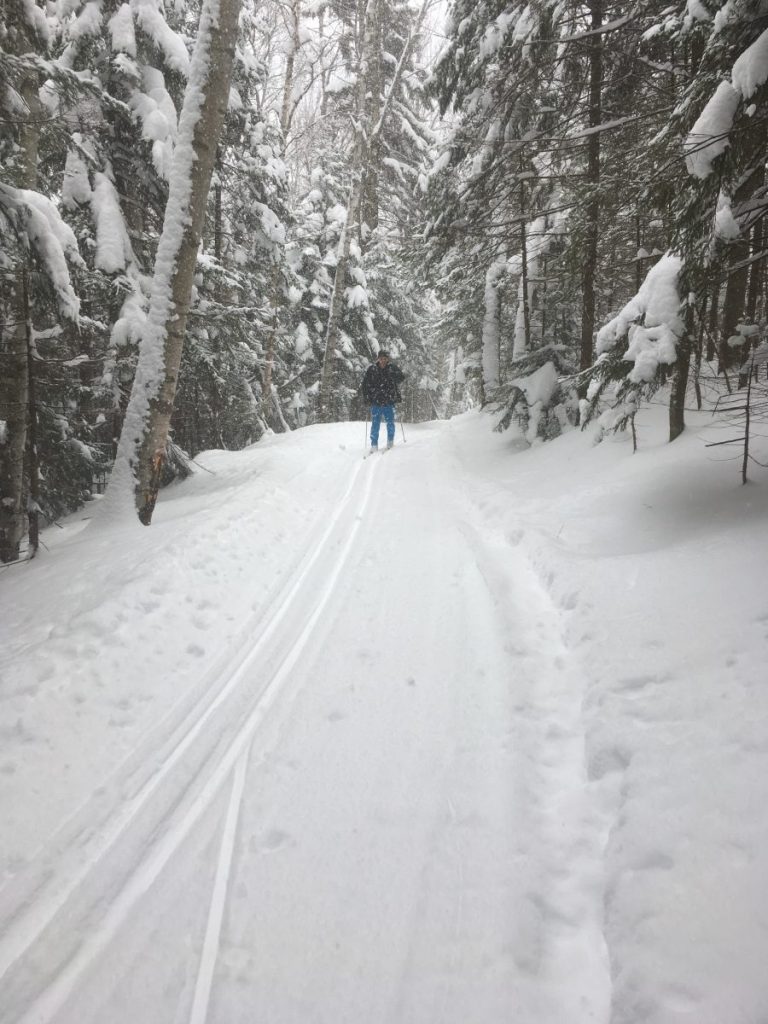 Open, 22º at 6:30am. Mostly cloudy.
The forecast is for snow today. Mixing tonight and tomorrow. If it changes to rain and or ice we will be closed on Thursday. Reopening on Friday for a great weekend of skiing!
The skiing today: pretty darn good. All trails are open except Loon. The Chickadee and Upper Blue Jay were great yesterday according to Mary. And Andy said the Middle Blue Jay was really fun. (It is still a little bumpy, so yeah, fun.) Last night, Ian put a new track on the Turkey, Woodcock and Snow Goose (even under the hemlocks!), and we are set up for a great ski day.
The measuring stick out on the Snow Goose is at 16 inches. And it is just wonderful to have some snow. We love lots of snow, better skiing, easier grooming.