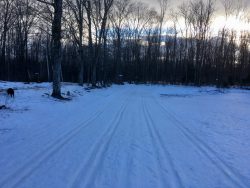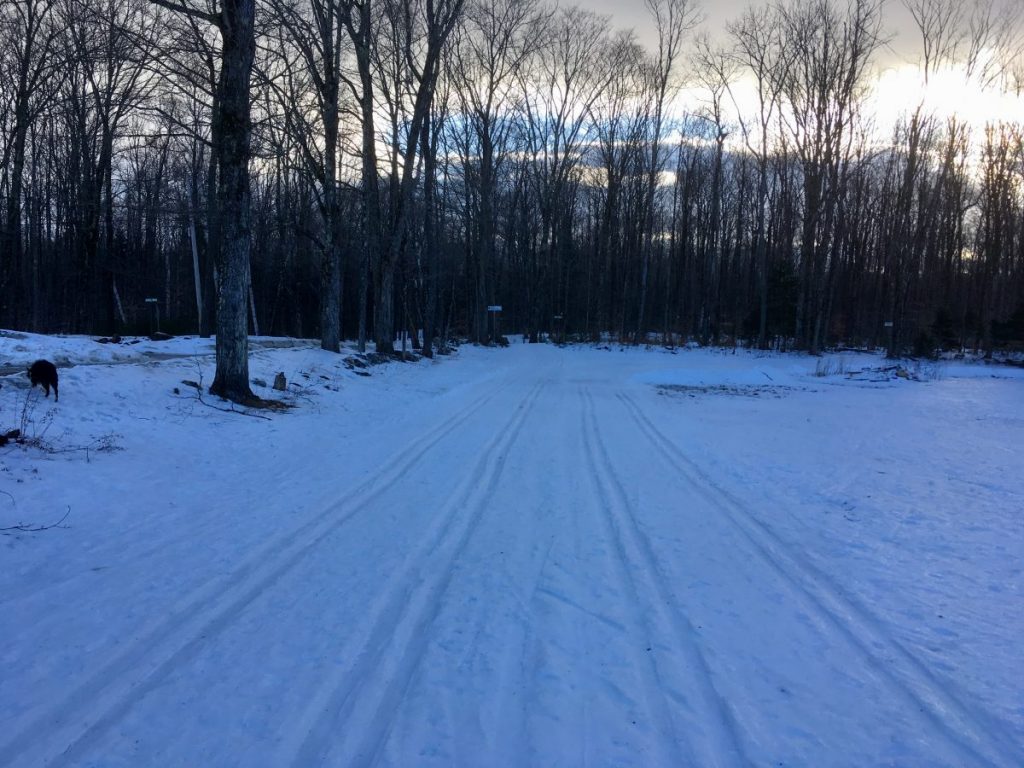 We are CLOSED today. 🙁
The picture above is from early this morning, before Ian started working with heavy machinery. We still have snow!
We will be open Thursday, the 25th.
The will be fast. Not for the faint of heart, not for beginners. If you new to skiing, it is a good time to try snowshoeing.
24º at 11:00am.
Forecast high, we have reached it, and the temperature is dropping. ...